BC and AD or BCE and CE - Which Way is Better?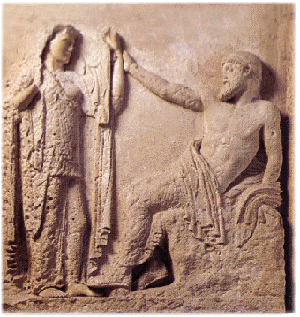 Twenty years ago, I hadn't ever read a book that referred to the divisions of years as anything other than BC and AD. Now it seems that every other book I read refers to them as CE and BCE. Which way should it be? Does it matter?

I'm not even sure where BC (Before Christ) and AD (Anno Domini -

In the year of our Lord

) came from, but that's what I was always used to when I read history books. Until recently, when some scholars began referring to those eras as BCE (Before the Common Era) and (CE) Common Era. It offended me in my provincial sort of way, even though regardless of what terms were used, the same frame of reference was in effect--the birth of Christ.

And then I was called to active duty military service in Iraq, where the predominant religion believes that Jesus Christ was nothing more than a great prophet, and that because Allah needed no one beside him that he did not beget a Son. My world view began to open a bit, to where that doesn't bother me anymore.

At least I thought it didn't, until I began reading

Muhammad: Prophet of God

, by Daniel Peterson, Latter-Day Saint author and professor at LDS-Church-owned BYU. At the outset he uses the terms BCE and CE. Upon reading that, I was momentarily taken aback. I thought, initially, that it was okay for non-Christians to use that terminology, but for a Mormon, let alone a Christian? But the more I thought about it, the more I came to respect Dr. Peterson for using the terms.

It's not any doctrine of my church that we must use BC and AD, so what's the big deal, I've decided. Although recently Christianity has taken the spot as the largest general religious preference in the world, about 80+ percent of the world is not Christian.
So I think it shows more respect to those other religions if we allow and even encourage the use of BCE and CE.

What is your opinion?