How Do You Spell American Failure? R-E-G-U-L-A-T-I-O-N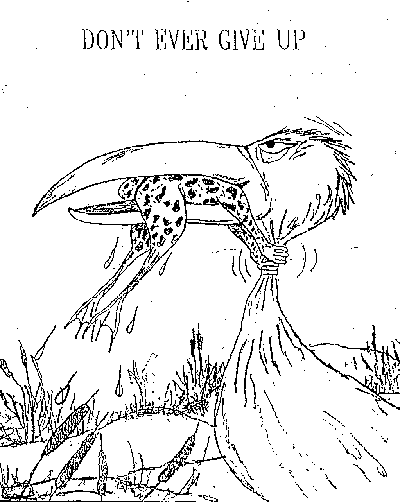 If you knew that a primary source of your problems was over-regulation of your life, would you care? Well, it is. For those of you who already realized this--never give up in thinking that you can get government to stop trying to suck you dry.

We're going to play a word association game. I'll ask a question, and you give me a one-word answer. Question #1:



Why are so many people losing their jobs? Why is it harder for this generation to make ends meet?



Did you guess regulation? Excellent! The New American shows the numbers behind the pain.


The U.S. economy, once a flourishing free-enterprise colossus, is now a dying Gulliver, thanks to thousands of strangling Lilliputian regulatory cords.

"The total regulatory burden on manufacturers is estimated at $162 billion," the National Association of Manufacturers reported... "This represents an increase of 10.2 percent since 2000," NAM reported, noting that this burden is a

major contributing factor to the continuing loss of American manufacturing jobs to overseas competitors

, as well as an ongoing impetus for U.S. manufacturers to move offshore — or perish.

However, the NAM calculations do not begin to tell the whole story of the horrendous havoc that the regulatory state is wreaking upon our economy. According to the Competitive Enterprise Institute (CEI), the total federal regulatory burden to the American economy is closer to $1.16 trillion annually!



How come I can't get health insurance? Why is the health care that I get not very good?



Sally Pipes explains why, using the specific example of Mitt Romney and Massachussetts refusing to face the real problem.


Thanks to state-imposed regulations requiring companies to charge the same rates to the sick and the healthy, individual health insurance is not always a good deal in Massachusetts, at least for those who are young and healthy. The result: Many people elect not to purchase health insurance, unless it's provided at work at a deep discount or as a hidden cost.

The gutsy attack on this problem would be to figure out its real cause. It's the price of insurance that prevents many from purchasing it, and the price is directly related to the government regulations that decimated the private market by prohibiting companies from charging fair prices for their products. Deregulation of the insurance market is required.



Why is may paycheck so much smaller than I expect every month?



Here is a succinct explanation of largely why.

If you work for an employer, 6.2% of your wages is withheld and your employer deposits the withholding, along with its 6.2% matching contribution, with the government for the social security programs. In 2007, the employee tax and matching contribution stop after the first $97,500 of wages. In addition if you work for an employer, 1.45% of your wages is withheld and the employer makes a matching 1.45% contribution to the Medicare program, making the total withholdings at 7.65% [for both you and your employer].


7.65% + 7.65% = 15.3%. If your salary is $50,000 and the government weren't 'taking care of you', your salary would actually be somewhere in the neighborhood of $54,000 (because your employer could afford to pay you 7.65% more than they currently do). Additionally, you would see about $4,000 more per year in your paycheck (because you wouldn't be being forced to shove it down a rathole).

If you want things to be better, ask government to stop taking care of you. It is a recipe for failure.